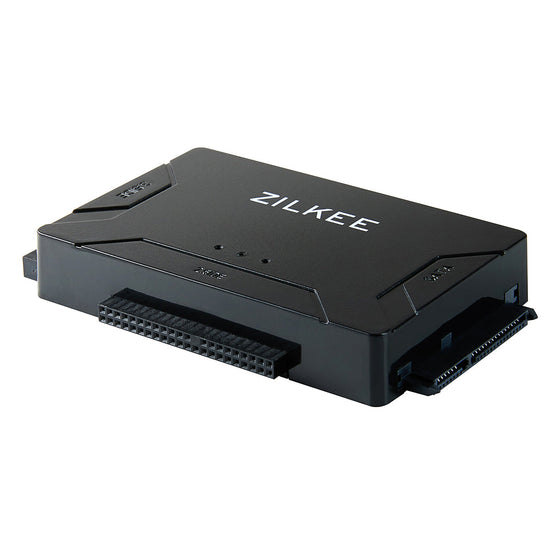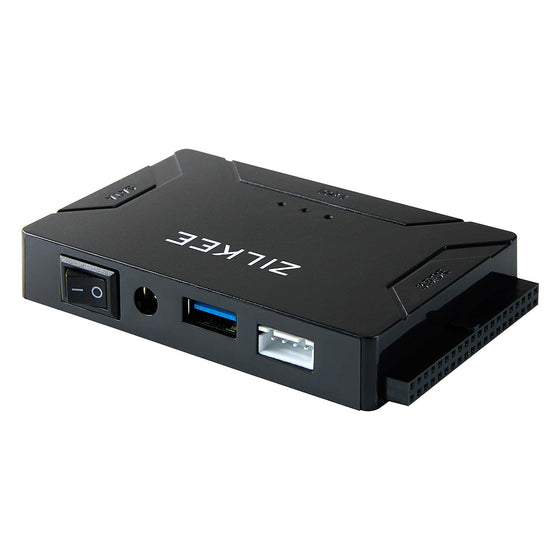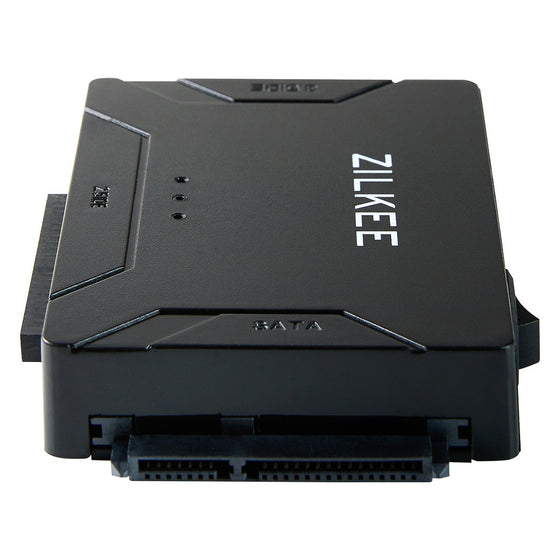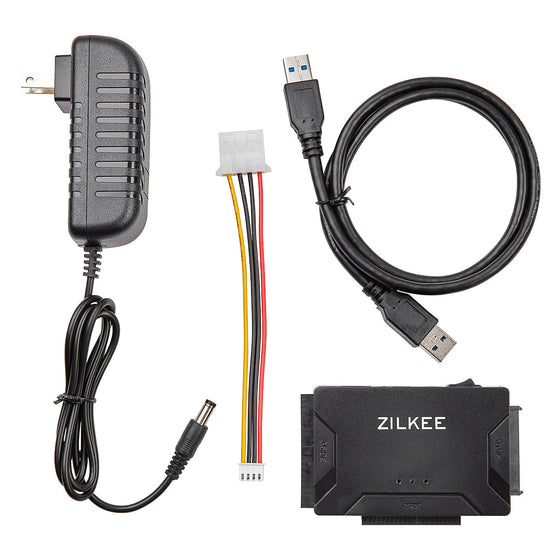 Zilkee™ Ultra Recovery Converter
With the Zilkee™ Ultra Recovery Converter, you can finally retrieve the files stuck on your broken, outdated or unresponsive computer. Use Zilkee™ to copy, back up, and transfer data from your old hard drive to a new one and quickly get back what's yours.
Retrieves all file types: documents, images, video, software, and more.

No password?No problem! Circumvent password protection by plugging directly into its hard drive.

Even accesses files lost due to computer crash

Zero setup or drivers to install: just plug and play

IDE and SATA connectivity

Extra fast, tracked and insured shipping

30-day satisfaction guarantee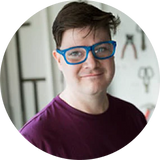 Randy S. | Verified buyer
Our Partner Shipping Companies



Setup is straightforward, simple, and ultra-fast:
1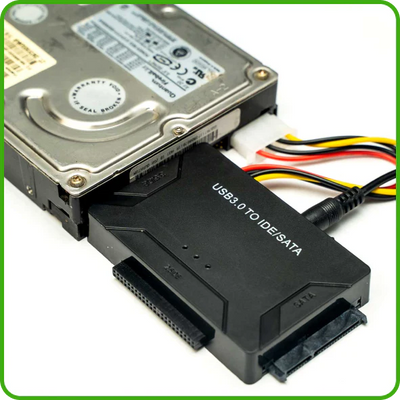 Step 1
Connect your old IDE hard disk to the correct 2.5" or 3.5" IDE connector after connecting your 12V 2A power wire to the wall outlet.
2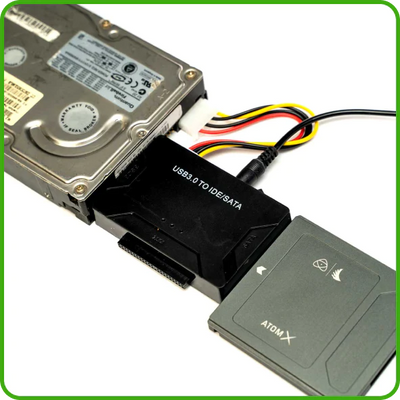 Step 2
Plug your new hard drive to the SATA port and connect your USB 3.0 cable from your Zilkee™ unit to your receiving computer.
3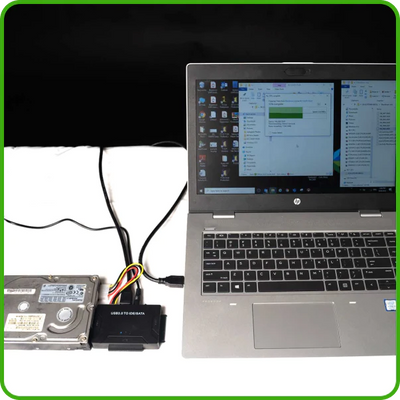 Step 3
Flip the ON/OFF switch to ON, and you're ready to transfer files!
Built for Convenience and Speed
Transfer Speed: 5 Gbps

USB: 3.0(backwards compatible with 1.1 and 2.0 ports)

Hard Drive Capability:3 hard drive ports

Compatible with both solid-state drives (SSD) and hard drive discs (HDD)

Supported interfaces: IDE and SATA, either 2.5" or 3.5"

Hot-swap supported

ON/OFF switch for HDD protection

Cord Length:1 Meter (39 inches)
"I'M AMAZED AT WHAT ZILKEE™ CAN DO!"
With three simultaneously accessible ports, Zilkee™ lets you safely retrieve files three times faster with zero down time.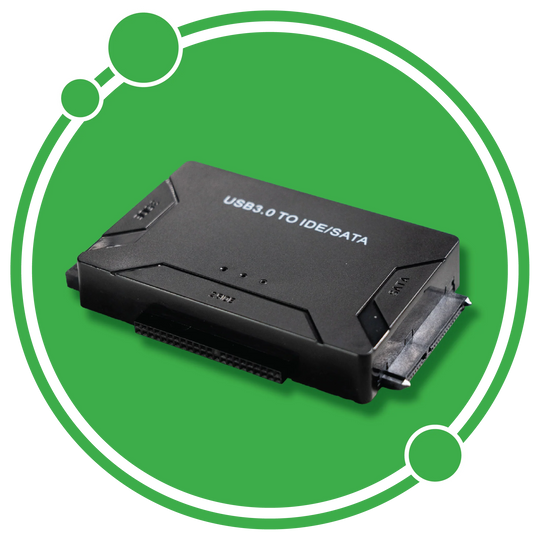 Securely Access Files And Take Only What You Need
The Zilkee™ partitions data while you're accessing your old hard drive and only copies out what you decide. Drag and drop the files with ease and even use the Zilkee™ as an external hard drive for transportation to a different computer.
Compact, portable and reliable
Measuring only 2" by 5" in size, The Zilkee™ Ultra Recovery Converter can go where you go. It's lightweight and packable, and can start accessing files the second it's plugged in.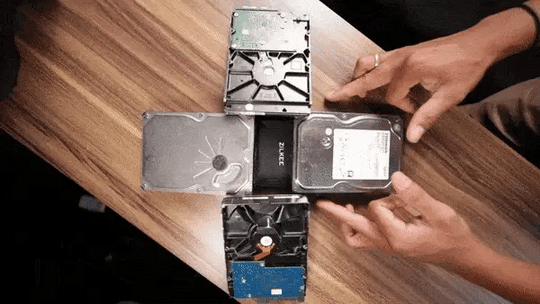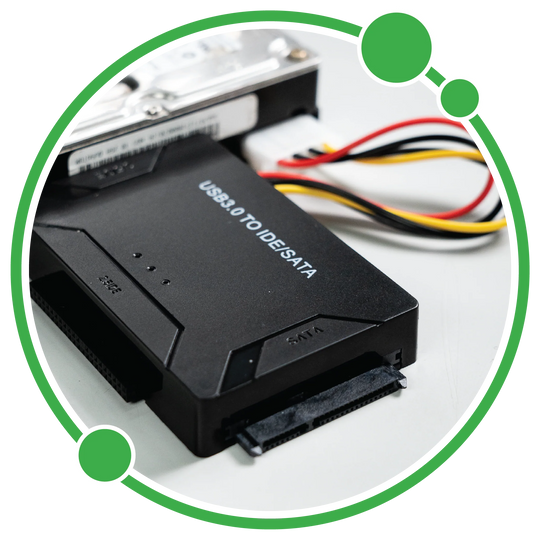 For your Zilkee™ to work…
Your hard drive must not be broken or damaged

Your hard drive must have IDE or SATA connectivity (does not work for SCSI, SAS, or Fibre Channel)

Must have 2.5" or 3.5" connection ports
Like A "Get Out Of Jail Free" Card For Your Lost Files
Liberate your files of every type from their digital prison and enjoy them like they never left.
Order Now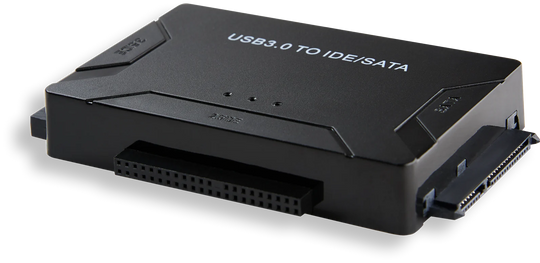 I saw this in a random Facebook ad the other day, and after reading a bunch of reviews, I decided to give it a try. Getting back any of the many photo albums I lost when an external hard drive suddenly stopped working about 10 years ago would be like magic. Even though lots of people said good things about it, I wasn't sure if it would work, but I thought I'd give it a chance. It just arrived a couple of hours ago, and after watching a short tutorial video, I turned it on. Almost right away, I could see many albums that I thought I'd never see again. This little gadget is definitely worth the money. I'd even say it's a great deal at twice the price.
Fourteen years ago, my computer's storage broke. It had important stuff on it. I asked computer helpers to fix it, but they couldn't. Instead of throwing it away, I put it in my safe box. Last year, I found a new tool that might help, this Zilkee device. I thought, "Let's try it!" When I used it, I was surprised! It worked! I got back my important stuff and some photos I forgot about. Those photos made me very happy. This tool is awesome!
Jasmine C. verified Buyer
I had some old family pictures on an old IBM laptop that used Windows 98. When I tried to turn it on, the CD drive and USB didn't work because the system was broken. So, I took out the laptop's hard drive and used a Zilkee adapter to connect it to my new Windows 10 computer. The computer saw the drive right away. Before I moved my files, I made sure to get rid of a computer virus on the drive. I was able to move almost 20 Gb of files pretty quickly. This Zilkee thing is small, strong, and worked great to help me get my files back.
Rebecca M. verified Buyer
My computer broke and another brand didn't work for me. I bought this, connected my hard drive, and it said it needed fixing. It fixed the disk and I got all my files back. I also cleaned up three old drives and now use them as backups. This product is awesome. Super easy to use! 👍
Elizabeth B. Verified Buyer
Frequently Asked Questions
WHAT IS ZILKEE'S FULFILLMENT PROMISE?
48 hour MAX processing time. USA Standard Shipping (5-7 days) USA Express Shipping (2-5 days) International Standard Shipping (8-15 days)
DOES YOUR ULTRA RECOVERY HARD DRIVE CONVERTER WORK WITH CORRUPT DRIVES?
Unfortunately, the Ultra Recovery Hard Drive Converter needs hard drives to be in working condition to read them.
DOES YOUR CONVERTER WORK WITH MACBOOK DRIVES?
Yes! The converter allows you to transfer files from any Windows/Mac/Chrome/Linux operating system. Whether you have an old Mac and are transferring to a new Windows OS, or you have an old Linux OS and are transferring to a new Macbook OS, the converter box will work.
DOES THIS CONVERTER WORK WITH TRANSFERRING DATA FROM HARD DRIVES TO SOLID-STATE DRIVES?
Yes! It'll work as long as your hard drives are IDE or SATA interfaces.
WHAT IF MY HARD DRIVE IS OLDER THAN 15 YEARS? WILL THE CONVERTER STILL WORK?
Absolutely! As long as it fits within the 2.5" or 3.5" parameter.
MY OLD COMPUTER WAS PASSWORD-PROTECTED, AND I DON'T REMEMBER IT. WILL I STILL BE ABLE TO EXTRACT MY FILES?
Absolutely. Passwords only protect the computer, not the hard drive.
CAN I CONNECT MY PHONE OR TABLET TO THE CONVERTER?
Yes. Absolutely! As long as your device supports an OTG feature that will allow access to the files. We can also recommend our Phone Recovery Converter which is the best choice when it comes to recovering files from phones and tablets.
DO YOU ACCEPT RETURNS AND PROVIDED REFUNDS?
We offer a 30 Day Satisfaction Guarantee. If you are unhappy with your products, please contact customer service to initiate a return and refund.
MY COMPUTER HAS BEEN BROKEN AND COLLECTING DUST FOR THE LAST TEN YEARS. WILL THE CONVERTER STILL TRANSFER THE FILES?
As long as the hard drive itself is in good working condition, with no damage to it, you'll be able to extract your files easily! The computer does not need to work for the converter to retrieve your files.
I PLUGGED IN MY OLD HARD DRIVE, AND NOTHING HAPPENED. WHAT DO I DO?
After turning it on and nothing pops up, check your connections to make sure everything is plugged in completely. If nothing continues to happen, your computer has not recognized the USB. You'll need to go into Disk Drives or Utility and add a new volume.
THE HARD DRIVE ITSELF IS BROKEN. CAN I STILL RETRIEVE FILES FROM IT?
No. The hard drive needs to be in working condition.
I DON'T HAVE AN IDE OR SATA HARD DRIVE. CAN I STILL USE THIS PRODUCT?
The adapter does not work with SCSI, SAS, or Fibre Channel Interface.
DO YOU SHIP WORLDWIDE?
Yes, we do! You'll receive a shipping confirmation email.
HOW MUCH DOES SHIPPING COST?
Shipping is tracked and insured. The cost is only $6.95.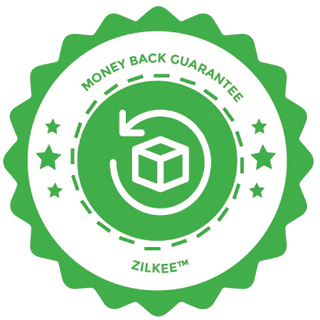 Backed By The Most Generous Guarantee In The Industry
Even if the computer your hard drive is housed in is ancient, broken, or password-protected, the Zilkee™ Ultra Recovery Converter can retrieve your files – GUARANTEED.

Our world-class support team is standing by to help you with any hiccups to ensure Zilkee™ works just as well as you're hoping it does. And if you can't immediately and fully get the help you need, just let us know within 30 days and get a 100% refund, no questions asked.
Access your old hard drive, circumvent forgotten passwords, and free your files fast.
Don't let your files stay trapped and unusable for another day. Your files are waiting for you—go get them!
Order Now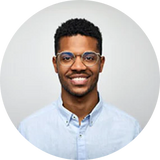 Cool little device
What a cool little device. I restored all my data from my old laptop drive, it connected right away and was so easy to use
Retrieve Data
I was easily able to retrieve data of my both 2.5" and 3.5" IDE Drives. I can't believe I was able to get all my files back!
Lifesaever!
I thought I lost all my photos & videos from my computer. The Zilkee Ultra Recovery Converter has been a lifesaver! I am so thankful.
Better than my expectations
My laptop died on me a few weeks ago. So I tried this little device to get my files back. It worked better than my expectations 10/10.