Stock is Limited: 3,479+ sold out of 4,000 units available!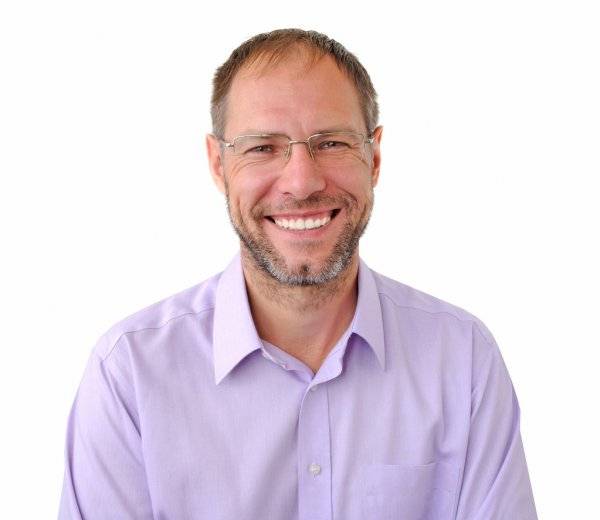 "I saw the Zilkee Ultra Recovery Converter on social media and decided to give it a try. It was super easy to use and connected to both my IDE & SATA drives. I got my files back instantly. Super impressed!"
Skip purchasing additional equipment and turn your old hard drive into an external hard drive. You save money and provide extra storage for all of your data – old and new.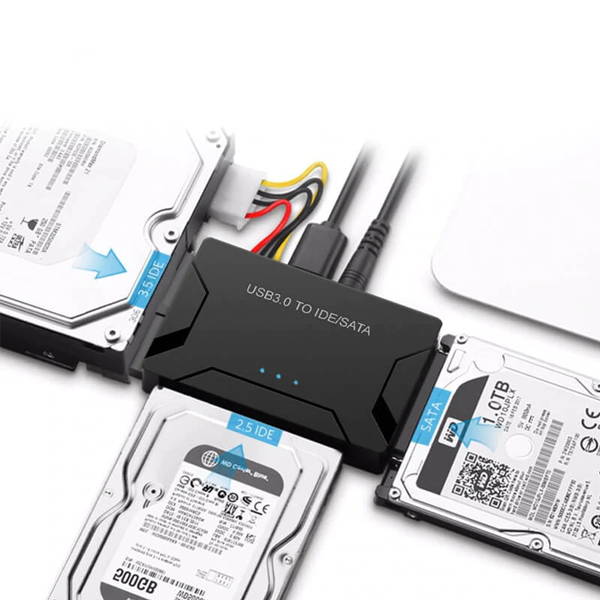 Make an external hard drive out of a old hard drive
The use of an additional storage drives saves space on your primary computer, makes data easy to share between computers, and provides storage backup in case of emergencies.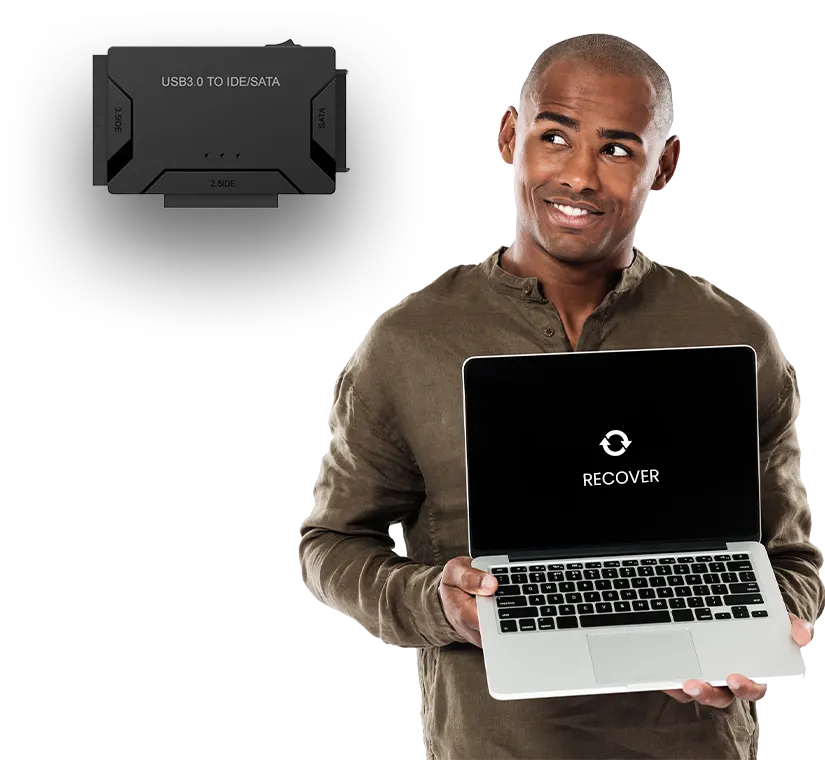 Dead computer? no problem!
Just because your computer is from 2000 doesn't mean your files are gone forever. Hard drives have zero need to be plugged into a power source, allowing you to extract those files from decades ago.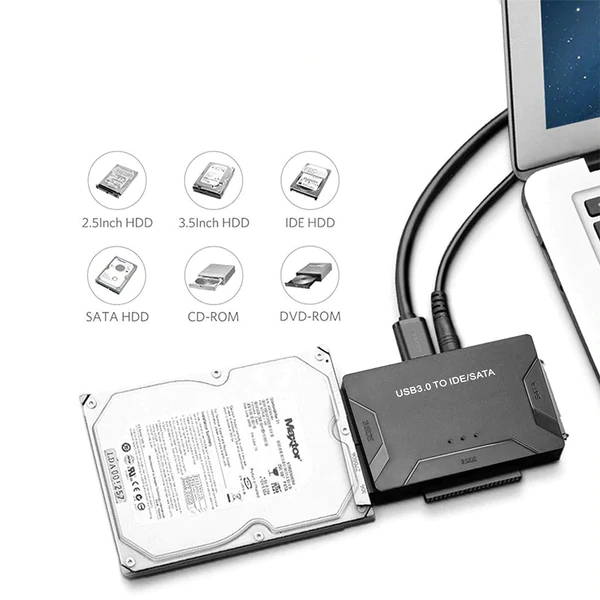 After plugging in your 12V 2A power cord to the wall outlet, plug in your old IDE hard drive to the designated 2.5" or 3.5" IDE port.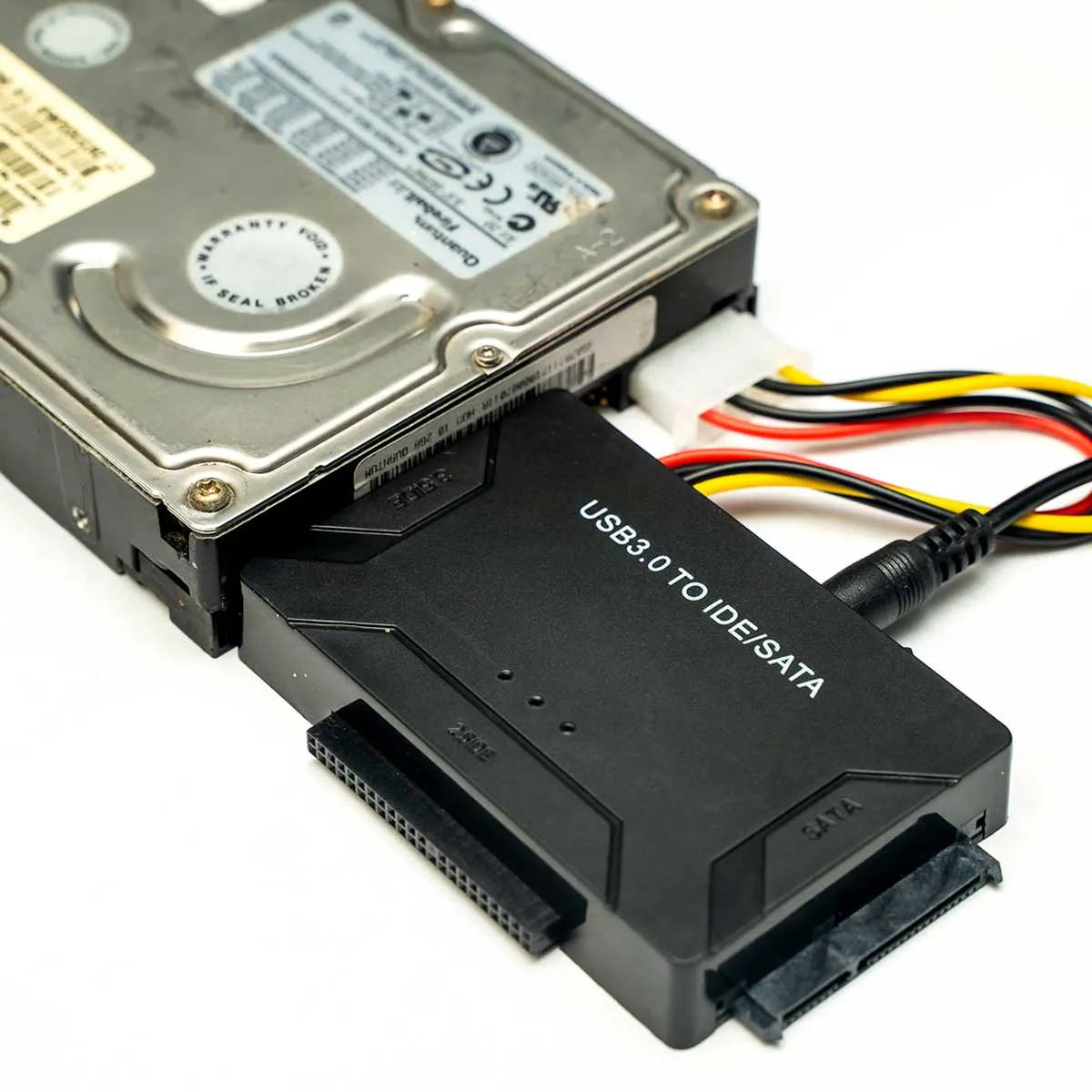 Insert your new hard drive to the SATA port. It doesn't matter if it's a hard drive or a solid-state drive. As long as its connection port is 2.5" or 3.5".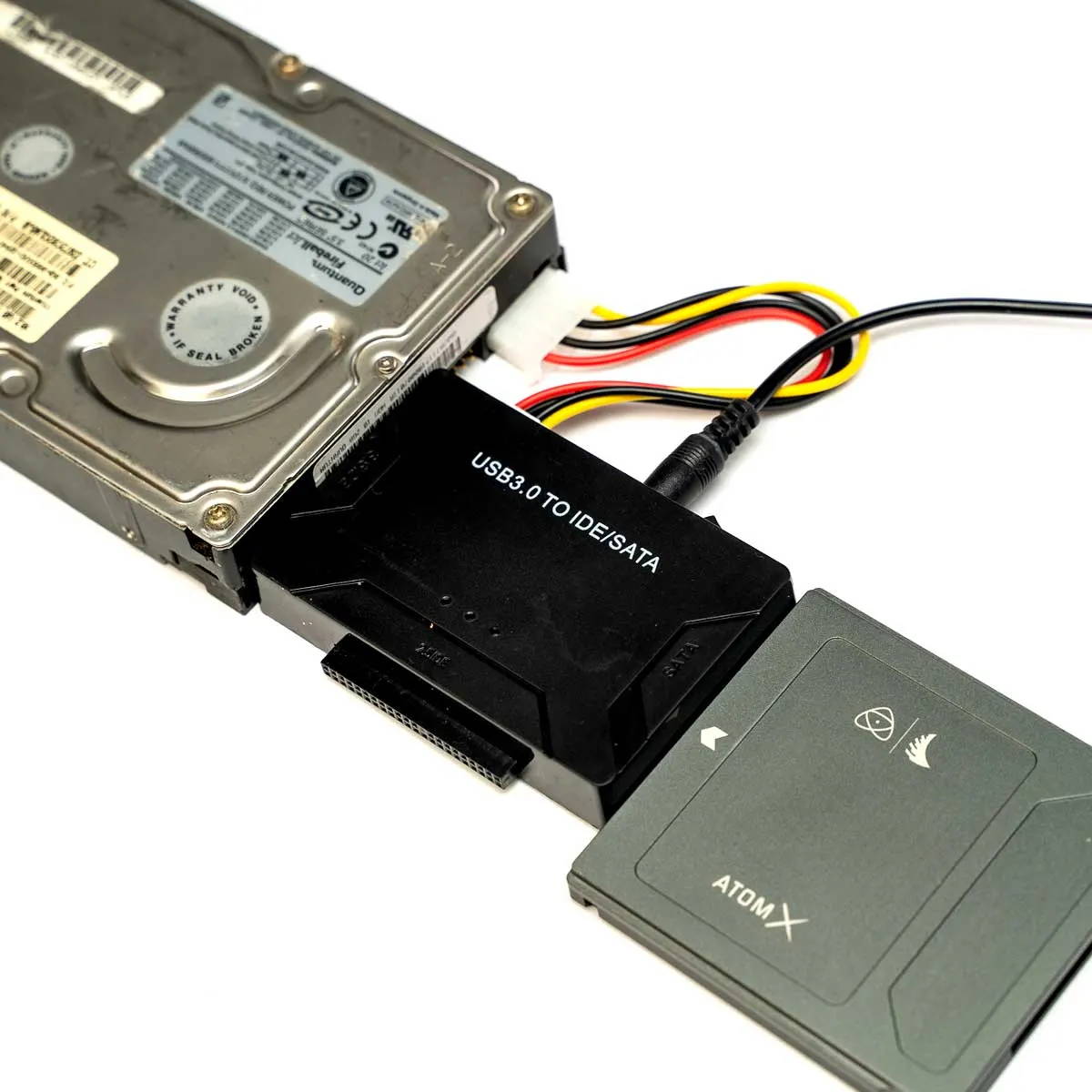 After connecting your USB 3.0 to the converter box to your computer, flip the ON/OFF switch to ON. Your computer will read the converter box like any other USB. Transfer your files!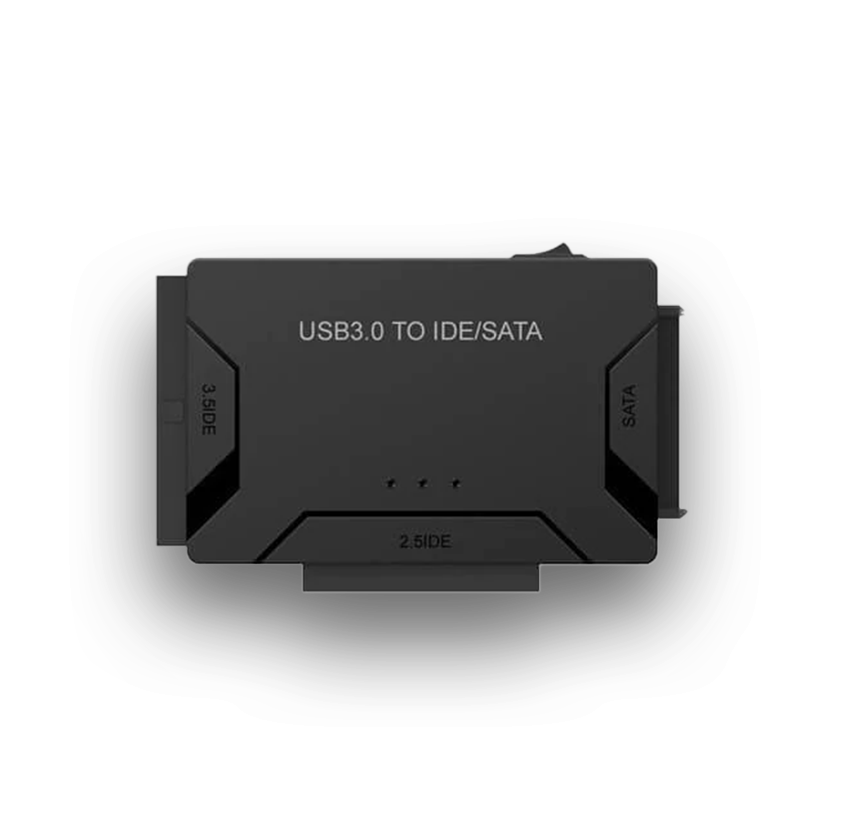 2.5"/3.5" SATA Hard Drives and Solid State Drive; 2.5"/3.5" IDE Hard Drive; DVD-ROM, CD-ROM, Blu-Ray, CD-RW, DVD-RW through Molex cable.
Transfer speeds of up to 5 Gbps and supports up to 6TB of hard drive capacity.
Does not require any additional driver installation. Supports hot-swap - don't worry about turning off your computer. Watch in real-time your files be restored before your eyes. Includes an ON/OFF switch for hard drive protection.
The converter/adapter is compatible with Windows 7/8/10/XP/Vista, Mac OS 9 and newer, Chrome OS, and Linux. Convert and adapt to and from any of the compatible operating systems with ease.
Recover, save, and store your old files buried within old desktop and laptop hard drives from the comfort of your own home with our Hard Drive Converter and Adapter. Don't cry over lost childhood photos and documents. Restore them with our Hard Drive Converter and Adapter. All the equipment you will need to bring back those precious memories is included in each order.
1X – USB 3.0 IDE/SATA Converter

1X – 12V 2A Power Adapter*

1X– 1 Meter/3ft male to male USB 3.0 Data Cable

1X - Large 4-Pin to Small 4-Pin Molex Power Cable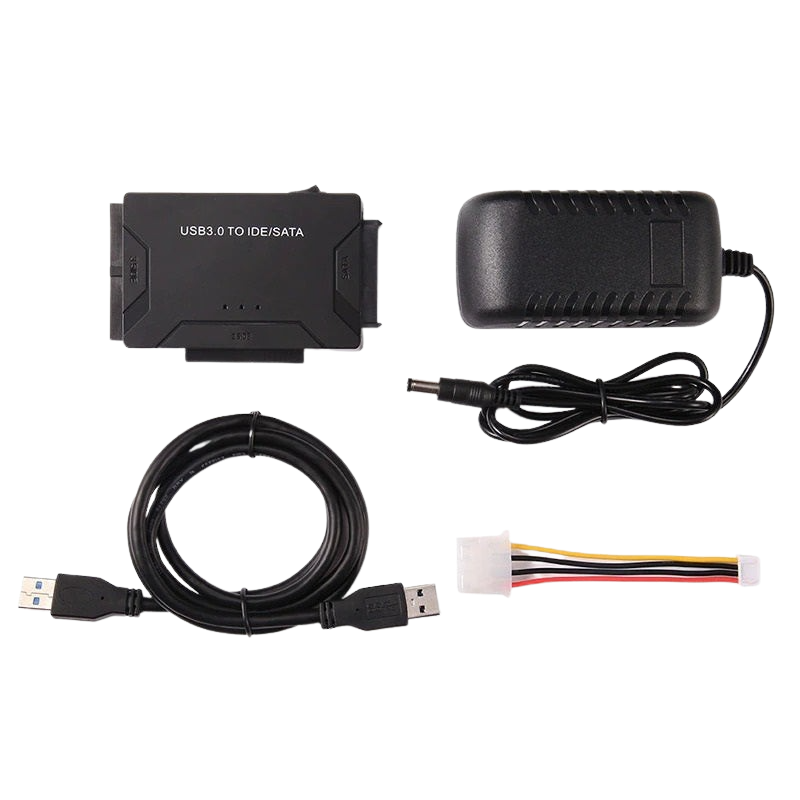 Windows 7/8/10/XP/Vista, Mac OS 9 and newer, Chrome OS, and Linux
USB 3.0, backwards compatible with 1.1 and 2.0
2.5"/3.5" SATA Hard Drives and Solid State Drive
2.5"/3.5" IDE Hard Drives and Solid State Drives
5.25" DVD-ROM, CD-ROM, Blu-Ray, CD-RW, DVD-RW
No additional driver needs to be installed.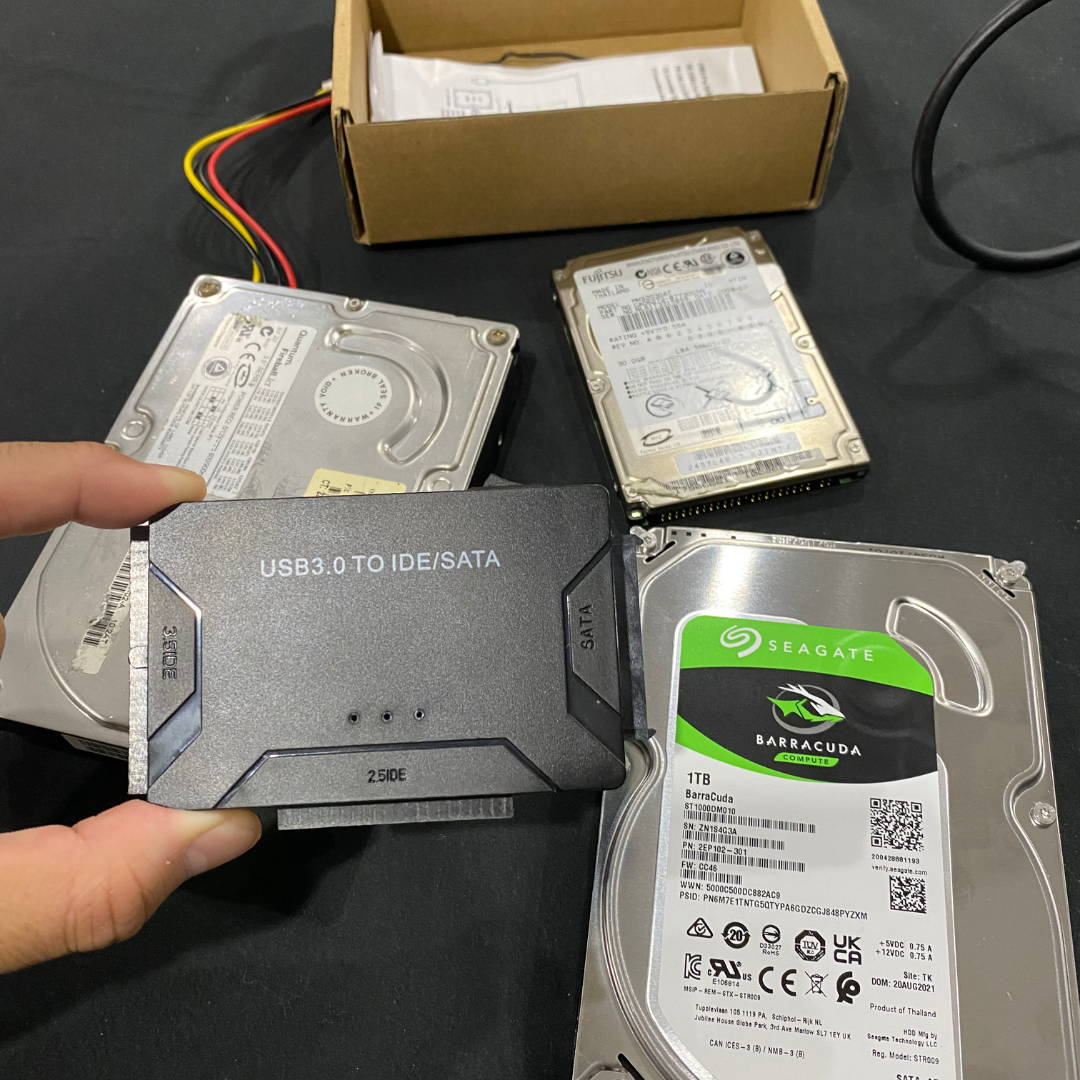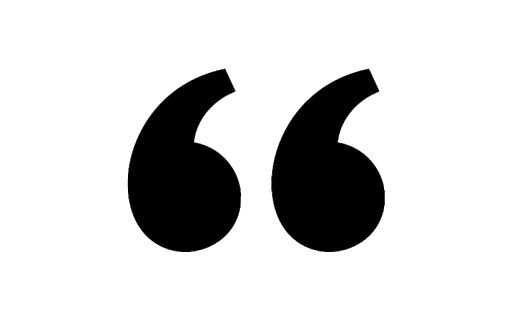 "I was easily able to retrieve data of both my 2.5" and 3.5" IDE Drives. I can't believe I was able to get all my files back!"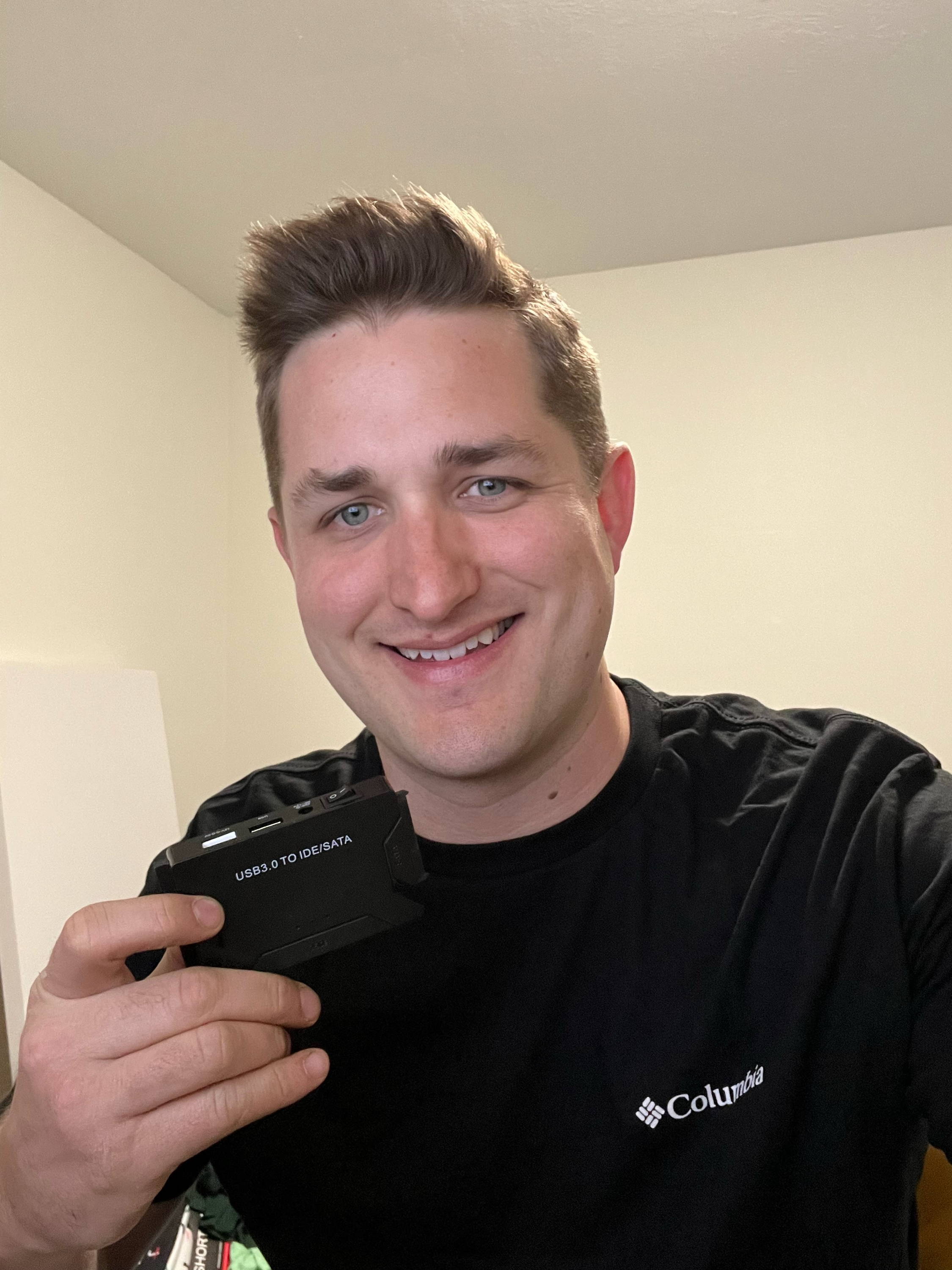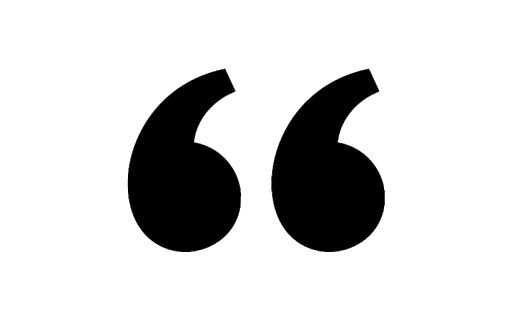 "What a cool little device.. I restored all my data from my old laptop drive it connected right away and was so easy to use"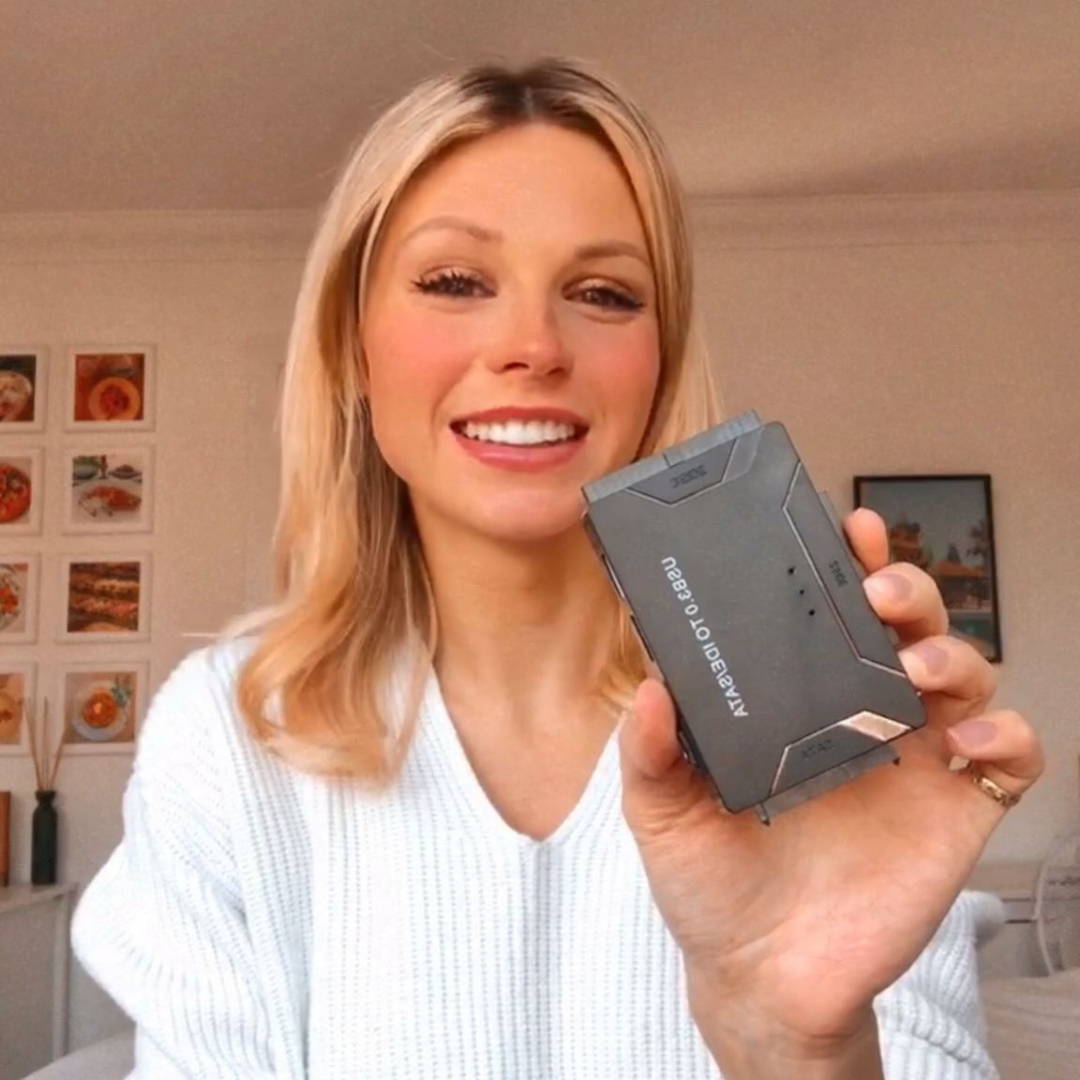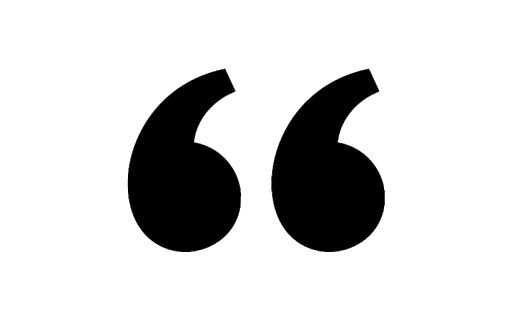 "I thought I lost all my photos & videos from my computer. The Zilkee Ultra Recovery Converter has been a lifesaver! I am so thankful"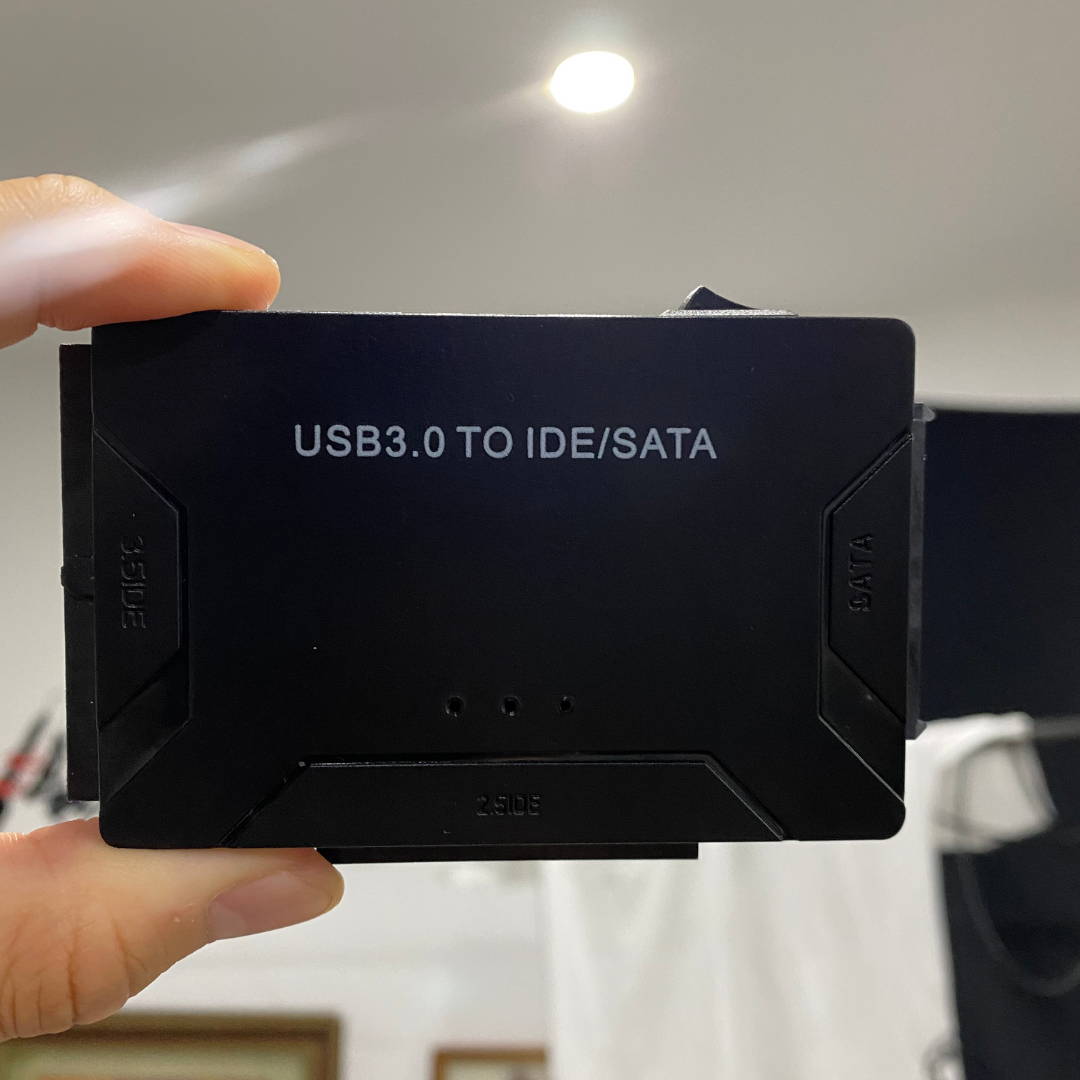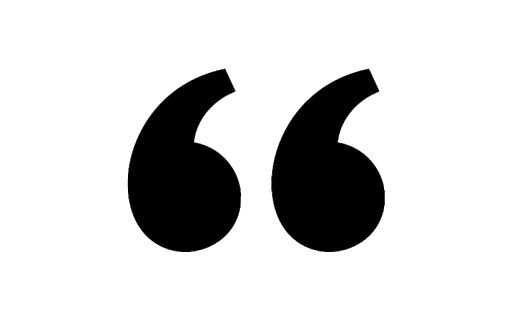 "Very easy to setup and install, it's "literally a plug and play. Connected it to my SATA drives and DVDs. Wow"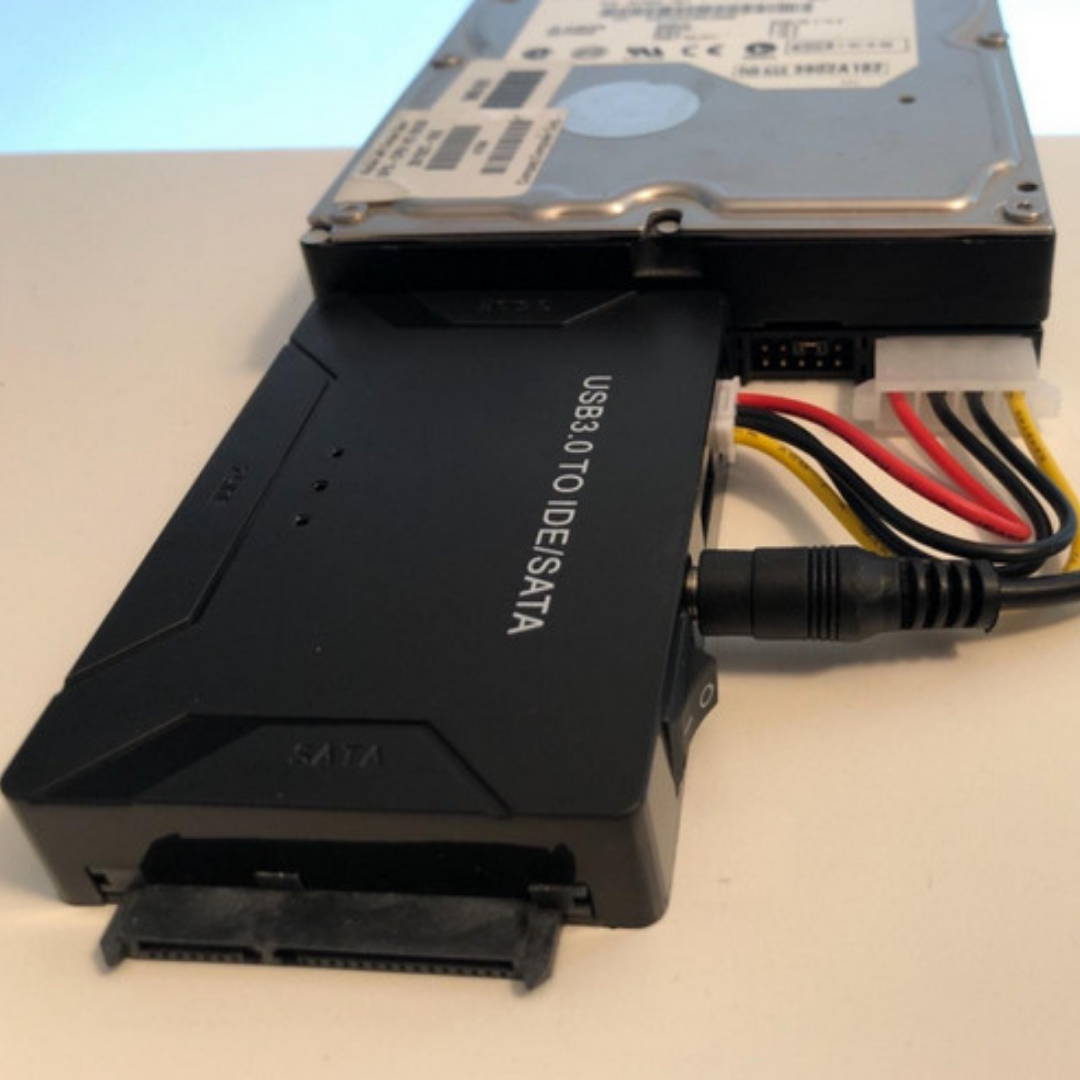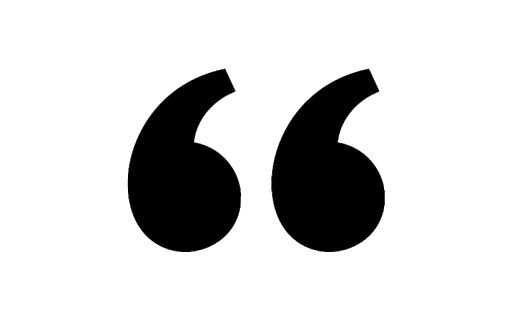 "My laptop died on me a few weeks ago.. So I tried this little device to get my files back. It worked better than my expectations. 10/10"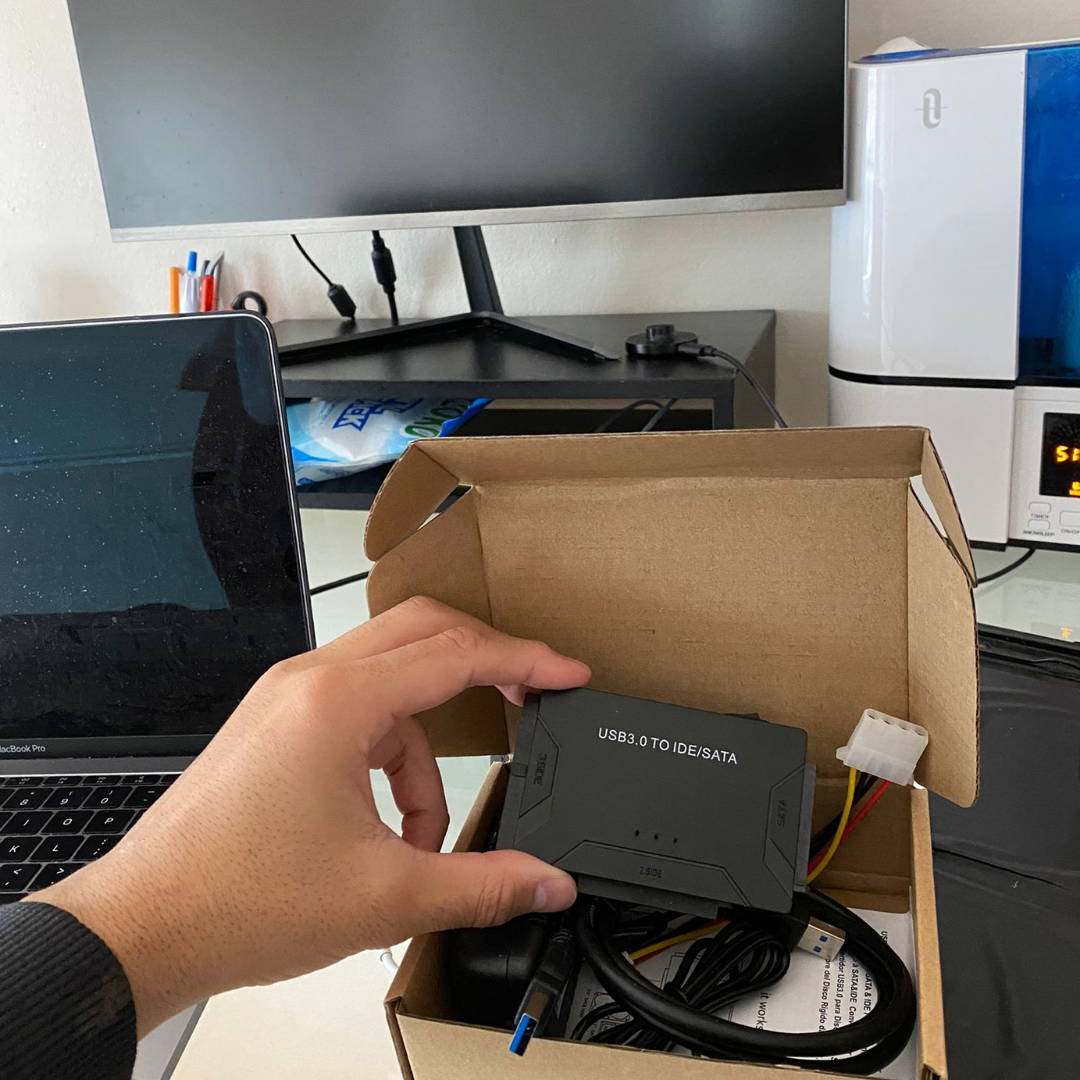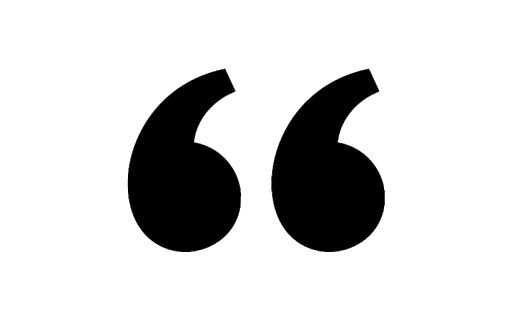 "I connected 3 drives at once and I was able to use them all simultaneously to transfer my old files over. Great to backup files too!"
frequently asked questions
Does your Ultra Recovery Hard Drive Converter work with corrupt drives?
Unfortunately, the Ultra Recovery Hard Drive Converter needs hard drives to be in working condition to read them.
Does your converter work with Macbook Drives?
Yes! The converter allows you to transfer files from any Windows/Mac/Chrome/Linux operating systems. Whether you have an old Mac and are transferring to a new Windows OS, or you have an old Linux OS and are transferring to a new Macbook OS, the converter box will work.
Does this converter work with transferring data from hard drives to solid-state drives?
Yes! It'll work as long as your hard drives are IDE or SATA interfaces.
What if my hard drive is older than 15 years? Will the converter still work?
Absolutely! As long as it fits within the 2.5" or 3.5" parameter.
My computer has been broken and collecting dust for the last ten years. Will the converter still transfer the files?
As long as the hard drive itself is in good working condition, with no damage to it, you'll be able to extract your files easily! The computer does not need to work for the converter to retrieve your files.
I plugged in my old hard drive, and nothing happened. What do I do?
After turning it on and nothing pops up, check your connections to make sure everything is plugged in completely. If nothing continues to happen, your computer has not recognized the USB. You'll need to go into Disk Drives or Utility and add a new volume.
The hard drive itself is broken; can I still retrieve files from it?
No. The hard drive needs to be in working condition.
I don't have an IDE or SATA hard drive; can I still use this product?
The adapter does not work with SCSI, SAS, or Fibre Channel interfaces.
My old computer was password-protected, and I don't remember it. Will I still be able to extract my files?
Absolutely. Passwords only protect the computer, not the hard drive.
Can I connect the adapter to my phone or tablet?
Unfortunately, the adapter only works with computers and laptops with a 2.5" or 3.5" wide hard drive connection port.
Do you accept returns and provide refunds?
We offer a 30 Day Satisfaction Guarantee. If you are unhappy with your product, please contact customer service to initiate a return and refund.
Yes, we do! You'll receive a shipping confirmation email.
How much does shipping cost?
Shipping is tracked and insured. The cost is only $4.95.